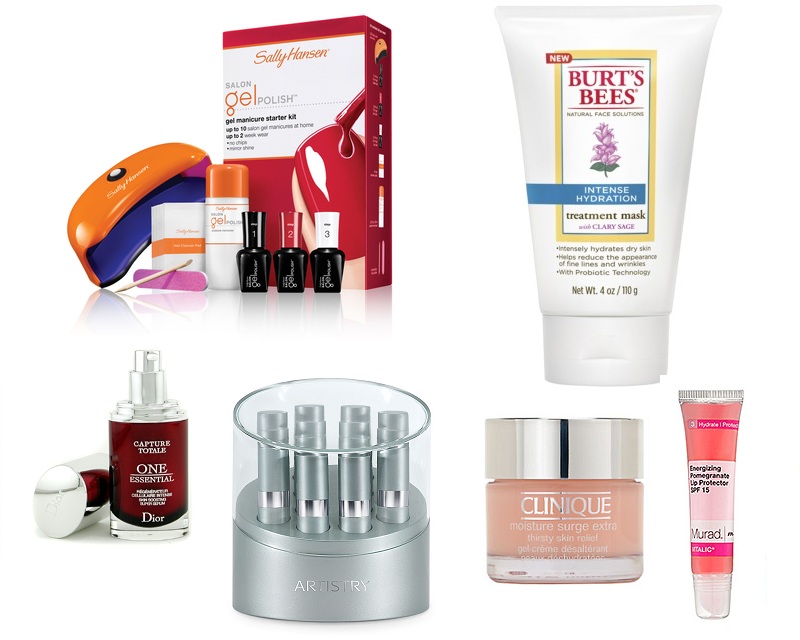 With NYFW starting in a little over 2 weeks, this is about the time I begin to do a beauty prep. Truth be told, I do some version of a beauty prep anytime I know there is a TV segment coming up or that I will have a series of days where I will be out and about including photoshoots, client lunches and more! Fashion Week is a little over a week of attending runway shows, after parties, presentations, meeting up with those that are in town and even booking work whether it's a campaign or something interesting to throw in my routine. I feel that being prepped is not just about what you want in general but also that you're face forward. Feb Fashion Week is always a challenge as the weather is a bit different and your face may be going through seasonal changes. So stay a step ahead with pampering it prior to the day before!
These items are great ways to prep, to use during the big week (or any week you're focusing on) and a great way to ensure beauty longevity! My quick tip that I highly suggest if you're not going to a manicure at your favorite salon whether you're spot is backed up or you're en route and had no time - Sally Hansen's Gel Manicure Set comes with everything you need to ensure that your polish will stay put for up to 2 weeks! This way you don't have to worry about chips and you have a fabulous shine. The lamp, all necessary coats, cleansing pads, files and removers are included! This is a great way to stay ahead. You can also opt for the Sally Hansen Gel Strips as well which has its own set and is a matter of preference in terms of use!
In addition to your regular cleanser, I like to exfoliate or do a mask 1 - 2 times a week, Burt's Bees Intense Hydration Treatment Mask with Clary Sage. This is something that you can do from now to NYFW as well as during and after. This is a great way to hydrate as well as to bring a fabulous glow to your face. If you're opting out of adding this to your weekly routine, I have some other items that are perfect. Dior One Essential Capture Totale Serum (which you know I am obsessed with their foundation as well as a number of their skincare products) is the perfect way to look refreshed. I love using this in the day time after cleansing my face. This serum doesn't feel tight on your face and feels more like a moisturizer (although normally I still do add a moisturizer after using this but from time to time I have skipped it). My moisturizer that I enjoy and works no matter the season or the locale, is Clinique Moisture Surge Intense which hydrates as well as feels super light on your face. I always like to wait about 5 minutes before I put makeup on; however, I find that you can directly apply makeup and look completely natural.
I have 2 secret powers that are phenomenal. During NYFW in Sept, I stopped by the Artistry Media Lounge and learned about their Intensive 14 Night Restore Program. This is to be a 2 week program, one vial per day which would be used on your face (if there's still some left, use on your neck as well as across your décolletage). Within the next two days, I will use this and since it's a leave in treatment, I can go straight to bed and allow this to work its magic. Once I'm done, I still have a few days between the end of using this program and the beginning of Fashion Week so that my skin can rest (I'm a big believer in this although this is not necessary).
Murad Energizing Pomegranate Lip is the perfect way to prep your lips to looking the way we want them too! I have been using this since Christmas and I love how it feels on my lips as it is a balm but I find that it heals your lips especially when you're in the chilly NYC temperatures and is great for a base for your lipgloss as it already has a high shine to it!
When using all of these items together, your taking every step to making your face look red carpet, front row and picture ready!