Such a decadent and ornate lotion that transports you!
No one wants tired eyes so when the holidays are here, give them a spa energy boost with Bliss!
Love layering these or wearing them alone!
Add lychee to your baths to relax - why not enjoy this power fruit in more than just your nightcap martini?
Fab to take away those pesky zits but also perfect for icky callouses when you've been rocking flip flops too long!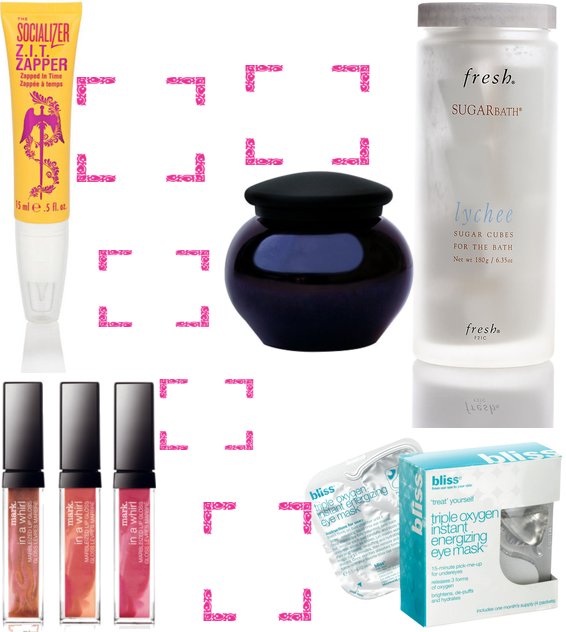 Happy Thanksgiving! I had to share my Beauty on the Go must haves! Read why I love this and let me know what you bring with you whether you're traveling for work, to visit friends and family or to take vacation! Enjoy my faves of the moment from Elizabeth Grant, Fresh, Mark, Natori and Bliss!