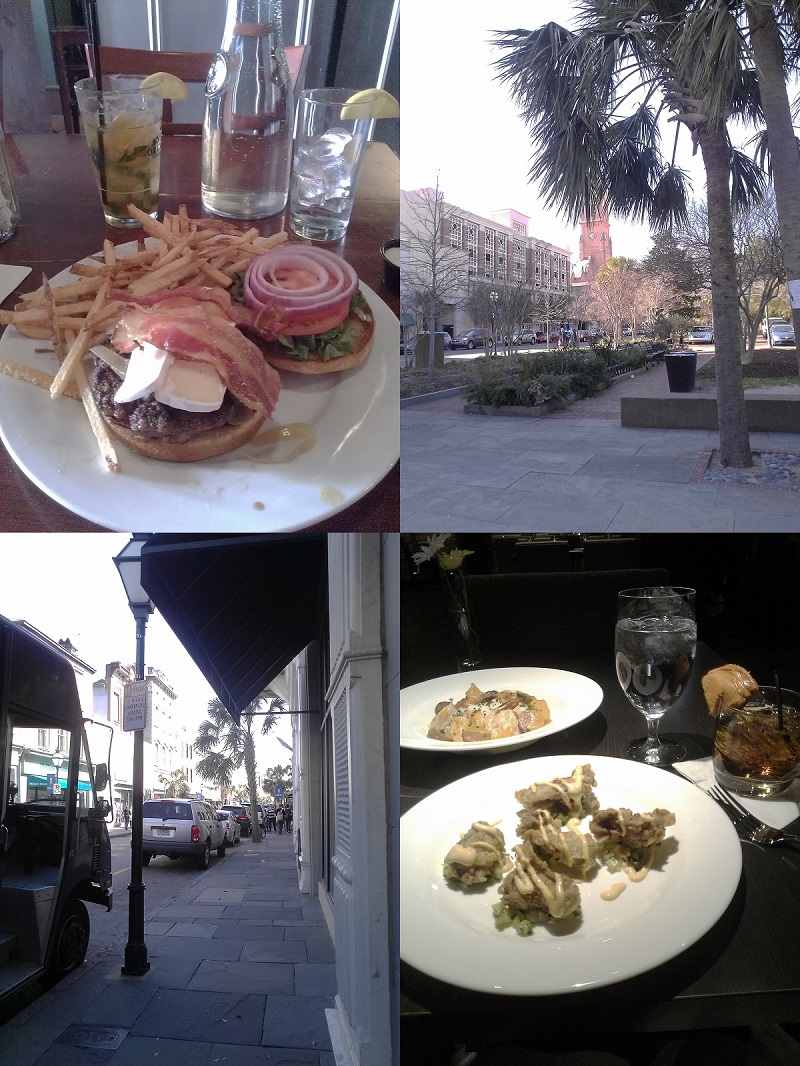 I ended the week in Charleston, South Carolina as one of Shoe Week's clients were in need of our styling services for their inclusion within Charleston Fashion Week. Due to a number of things going on, I couldn't be there for an extended period so with less than 24 hours in a town that I had heard quite a bit about (once upon a time, I worked at Lacoste in the corporate headquarters as an Assistant to the Sr VP and at that time, our Chairman and CEO Bob Siegel was from Charleston and lived there while also spending half his week in NYC), I wanted to take in as much as I could. After settling into my hotel, I hit King St to check out stores, shops and of course, I had a checklist of items that I wanted to hit!
I love the quaint streets and the mix of some of my fave stores such as Williams Sonoma, Urban Outfitters, Anthropologie etc with local shops such as Dumas and Sons. Since I hadn't eaten, lunch sent me to Boone's Bar where I checked off a Firefly Vodka cocktail - their Firefly Mojito was phenomenal. I love that this bar and restaurant had sports on, exposed brick and was excellent for people watching. With food being made to order, it was a little wait time but not by much and was so worth it when enjoying their Brie burger which also included mushrooms and some onions - so juicy.
After lunch and site seeing, I was off to Marion Square, the site of Charleston Fashion Week. With a flurry of shows, last minute run throughs and seeing how shoes provided by United Nude would look like with the perfect look from Expatriate Clothing, it was time to head back to my hotel (Holiday Inn, Historic Downtown) and to go to their restaurant, The Meeting Room. My dinner consisted of Shrimp and Grits with Andouille Sausage - such an amazing grouping of flavors as I love grits and can eat them in their savory state or sweet! I paired this with Fried Oysters which sat on a bed of diced vinegar green tomatoes! My drink was a Days Gone By which included Bourbon (everyone knows that this is one of my favorite spirits), RC Cola and a few other items mixed in. Most importantly, it was garnished with a Moonpie Wedge! I believe it had an orange flavor but it complimented the drink well and was the perfect item to complete this meal!
There will be a full recap on the show that I styled as well as the designer but for now, I'm definitely thinking that going back for their Wine and Food Festival next year would be a great idea!