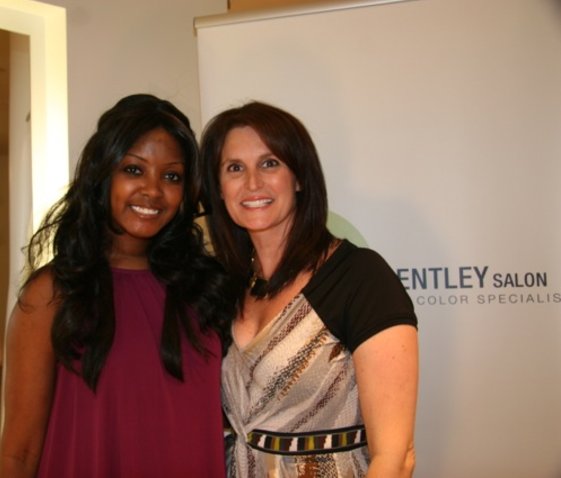 Last night was such a great night! There's something about great ideas coming together! Although this is not the full recap, I had to share! About a week ago, Celebrity Hair Stylist, Kristan Serafino and Beauty Blogger of Serafino Says and I talked about life, business and everytihng in between. By the end of the conversation, we knew we wanted to create an event that had celebs, beauty and accessories! Within less than a week, Accesshairize was born! None of this would have been possible without our great partner and sponsor, the James Bentley Salon.
We honored Laura Osnes, the 2012 Tony Award Nominee (our fingers are crossed for her on her big night on Sunday at the TONY Awards) and we chatted all things beauty and accessories while hearing her talk about Broadway, her show Bonnie and Clyde as well as her upcoming role in Cinderella! More details will follow but thank you Bartenura for the fabulous Moscato which everyone enjoyed (and HUGE thanks to Peg Samuel of Social Diva and Stiletto Consulting for the connect). Huge shout out to Nina Handbags and Ted Rossi who have always been phenomenal partners of Kitten Lounge and have carried their support into Accesshairize! I'm glad that Kaaral beauty products and Victoria's Secret had fab spritzers AND we all nibbled on Georgetown Cupcakes that were TONY Award themed. Not to mention, that it came just in time to the season opening of Georgetown Cupcake's new series where they take on opening a shop here in NYC (watch it on TLC tonight at 9pm!).
We will have another post updating this event and we appreciate all who came and we're already planning on the next one!