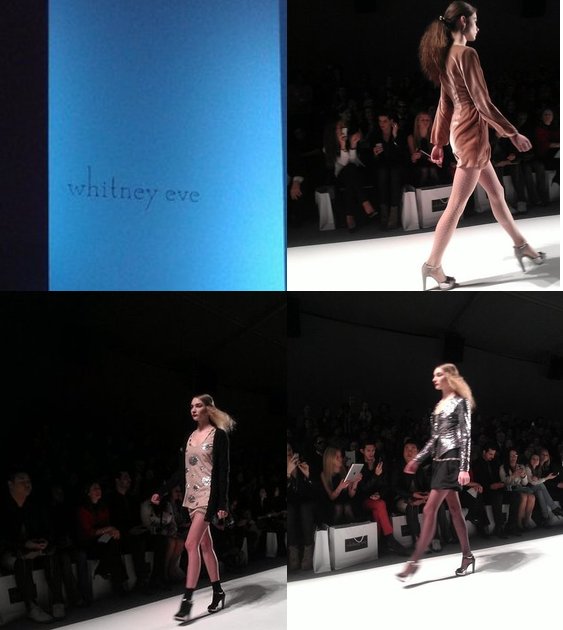 As my loyal Kitten know, I am apart of Crest's Ambassador program which allows me to go to a number of fun events, dinners and so much more. At the beginning of this season's NYFW Fall/Winter 2012/2013 fashion show, I was able to go to Gen Art's event which was hosted by Crest 3D White's spokesperson, Whitney Port, who has her own line which we saw in the making while she was on The City. I loved being able to see her talk about why she loved creating her line and launching it during a Gen Art event in Miami as well as being aligned with Crest 3D White!
Early this morning, I headed to the backstage of Whitney Port's Whitney Eve and obviously Crest 3D White was backstage ensuring that models utilized these strips in order to ensure a dazzling white smile for their walk! In addition, I happened to see Zoya Nail Polish (we all know my obsession with Zoya's Indigo and having them done at Polished Beauty Bar) that was used for this show - 2 fabulous colors - Kristen and Maisie!
Sitting front row, I snapped a number of amazing pieces that incorporated fab uses of accessories such as geometric necklaces and eye popping footwear! Whitney Eve showcased a number of darker hues that were appropriate for fall but I loved many of the leggings and longer shirts. It was such a playful look. She also incorporated a number of peplum shirts and cute dresses - perfect for west coast winters to be sure! Enjoy the final model walk through and of course an appearance by Whitney Port.